Uthman,
the 3rd Caliph(the leader of the Islamic nation/s) dispatched a
delegation to China in 29 AH inviting the Emperor to embrace Islam.
Prior to this Islam reached China by way of the Silk Route (land and
sea trading route)
Muslims virtually dominated the import/export business in China during
Sung Dynasty (960 – 1279 CE). The office of Director General of
Shipping was consistently held by a Muslims during this period. During
the Ming Dynasty
(1368 – 1644 CE), a period considered to be the golden age of Islam in
China, Muslims fully integrated into Han society by adopting their name
and some customs while retaining their Islamic mode of dress and
dietary restrictions.
Currently there are 22 million Chinese Muslims according to the 2009 Pew Forum Report.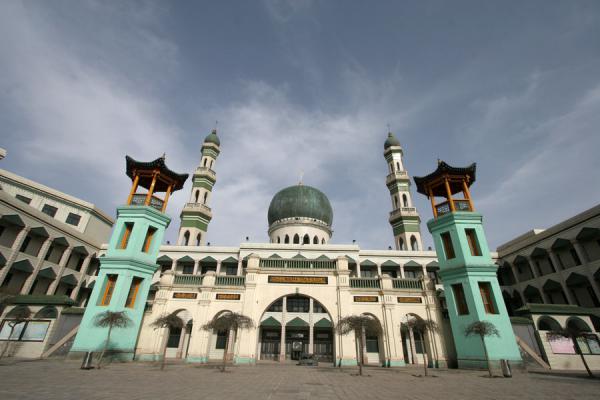 Xinign Masjid in China