Gaza Strip: The Jews who Loathe Israel
As the ceasefire between Hamas and Israel gets underway, anti-Israeli groups including high profile Jews have vehemently condemned Israel's offensive against Gaza that has killed more than 1,800 civilians since July 8. Here we take a look at some of Israel's enemies.
Norman Finkelstein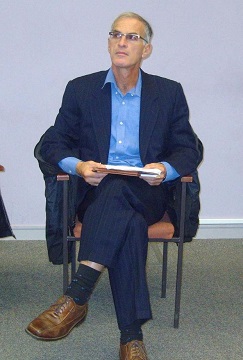 Norman Finkelstein, an American political scientist, activist, professor, and author, born to Jewish parents, is currently organising a mass pro-Gaza rally in New York on Friday to protest against Israel's actions in the month long conflict.
He wrote on Stop the Terror Bombing! Lift the Blockade! Facebook page: "I am shocked by the cowardly Israeli massacre in Gaza, and Barack Obama's cynical complicity. I am despairing that anything can be done to stop it. But its' still in our power to bear witness, so it cannot be said that we stood by silently."
Finkelstein's primary fields of research are the Israeli-Palestinian conflict and the politics of the Holocaust, which was motivated by the experiences of his parents who were Jewish Holocaust survivors. He has been branded a Holocaust denier after his work 'The Holocaust Industry: Reflections on the Exploitation of Jewish Suffering' was published in 2000. He argues that Hungarian-born Elie Wiesel, winner of the Nobel Prize for Literature, who was a prisoner in the Auschwitz, and others exploit the memory of the Holocaust as an "ideologicaly weapon" so the State of Israel "one of the world's most formidable military powers, with a horrendous human rights record can cast itself as a victim state". Finkelstein's work has attracted a number of supporters including US philosopher Noam Chomsky as well as detractors from around the world.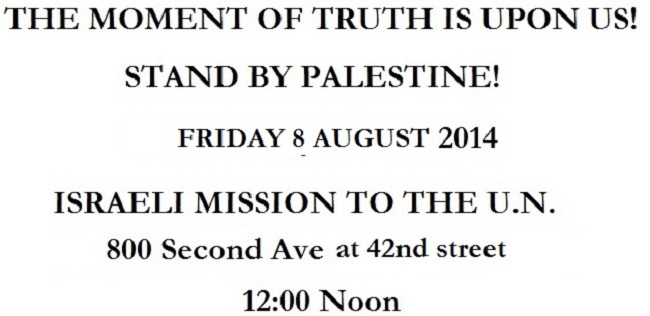 Noam Chomsky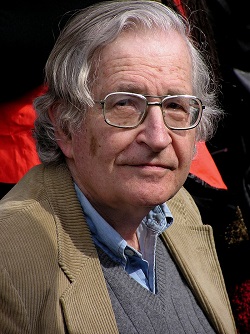 Born to a middle-class Ashkenazi Jewish family in Philadelphia, US philosopher and activist Noam Chomsky, who was once voted the world's top public intellectual is a leading critic of US foreign policy.
He believes Israel should be held to account over its actions, writing: "Israel's crimes have by now reached such an appalling level of savagery that any legitimate means should be used to protest them and bring them to an end, and soon, while something still survives their vicious and sadistic onslaught."
Being Jewish, he faced anti-semitisim as a child, particularly from the Irish and German communities living in Philadelphia. His career was damaged when he defended the right of French historian Robert Faurisson to be a Holocaust denier, prompting France's mainstream media to accuse Chomsky of being a Holocaust denier himself. His plea for the historian's freedom of speech was published as the preface to Faurisson's 1980 book -'Mémoire en défense contre ceux qui m'accusent de falsifier l'histoire', (Defense against those who accuse me of falsifying history).  Chomsky was married to Carol Doris Schatz (Chomsky) from 1949 until her death in 2008. They had 3 children together: Aviva, Diane and Harry.
Mira Bar-Hillel
Mira Bar-Hillel, the property and planning correspondent for the Evening Standard, was born in Jerusalem in 1946 has described herself as a "deliberate outsider" in the British Jewish community since the most recent Gaza conflict – admitting to being on the verge of burning her Israeli passport. She was Israel's first female radio news reporter after serving as a "non-aggressive" army member before moving to the UK in 1972.
She recently defended re-tweeting a far-Right hoax, re-telling tropes about 'Jewish power' in the USA, Hoax or not, saying, "Hoax or not the message is entirely true, and increasingly so."
She made a vow she would never write about Israel  but changed her mind when she discovered Holocaust survivors were living "below the breadline" in the country.  She has also claimed in a recent interview on BBC's Radio 4 Today programme to have "a lot of evidence" that many of Britain's 260,000 Jews will not speak up against Israel out of fear of being "ex-communicated" from their local community – fearing they will be blocked from their local synagogues, their children would be bullied and they would even be denied a Jewish burial. Her father was Yehoshua Bar-Hillel, an Israeli philosopher, mathematician, and linguist.
Alexei Sayle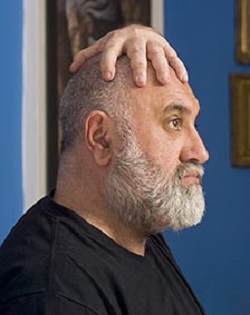 The Jewish-British stand-up comedian, actor and author, whose mother Molly is from Lithuanian Jewish descent, is not a stranger to holding anarchic views and has recently been quoted as saying on Twitter in regard to the Israeli-Gaza conflict: "It is the psychology of the murderer, the rapist, the bully. That's what Israel is in this situation."
In an interview with Caabu (Council for Arab-British Understanding), he described Israel as the "Jimmy Saville of nation states", which "clearly doesn't care about damaging the lives of children."
Sayle was born and raised in Anfield, Liverpool. His parents, Molly and Joseph, were both members of the Communist Party of Great Britain, which he joined  in the aftermath of the May 1968 French uprising. Sayle's diverse career stems from playing a central part on the alternative comedy circuit in the early 1980s to featuring in films including Indiana Jones and the Last Crusade and Gorky Park. He also has written books such as 'Mister Roberts' and published his autobiography – 'Stalin Ate My Homework'.
Tony Greenstein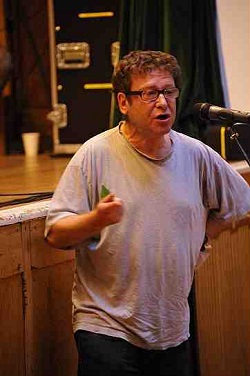 Political activist Tony Greenstein comes from an Orthodox Jewish family but is a passionate anti-Zionist comparing Nazism to Zionism – accusing the Jews of ethnically cleansing the Palestinians.
He is a founding member of the Palestine Solidarity Campaign in Britain and Jews for Boycotting Israeli Goods.  Greenstein has written for many publications includingTribune, Labour Briefing and Weekly Worker. His work has been published in Hodder & Stoughton's The Essentials of Philosophy & Ethics (2006).
Greenstein has also written a number of articles for the Guardian's Comment is Free section before he was banned for rejecting the idea that comparing Zionism and the Israeli State to the Nazis was anti-Semitic.
In an interview with the Brighton Argus newspaper, he said: "The first book I ever read was called The Scourge of the Swastika by Lord Russell of Liverpool which was about Auschwitz and the horrors of the Nazis.It made me think about how hateful human beings could be to other human beings. Soon I became aware that those arguing for the Jewish state were actually arguing for separation on racial grounds, which was exactly what the Nazis were doing. I thought it was wrong that a people who had been oppressed felt it was then OK to oppress others – so I decided to fight against it."
Greenstein is a member of Brighto
n & Hove Trades Council, UNISON and Secretary of Brighton & Hove Unemployed Workers Centre. He is an activist in the Brighton Benefits Campaign. He is also a law graduate who works in the area of employment rights.
Neturei Karta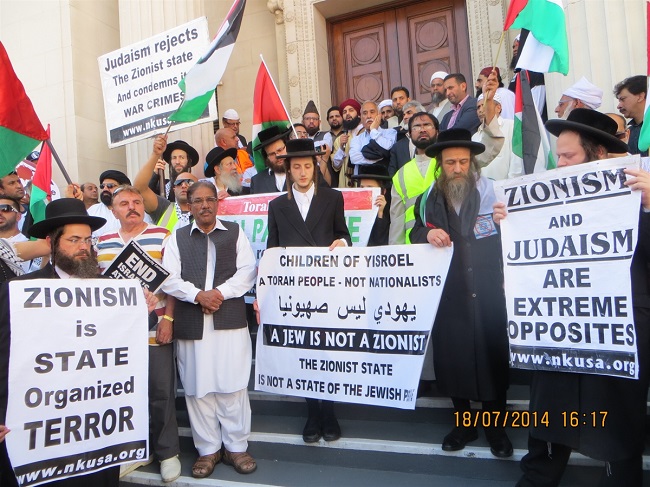 Neturei Karta – meaning "Guardians of the City" in Aramaic – is a Orthodox Jewish religious group, who refuses to recognise the existence or authority of the State of Israel and is calling for its dismantlement. They attend many pro-Gaza rallies across the world to publicly demonstrate their position of unadulterated Judaism and condemnation of Zionism. They believe Jews are forbidden to have their own state until the coming of the Jewish Messiah.
Last month Rabbi Yoel Glauber spoke up for Gaza at the Al-Quds Day rally at Times Square in New York.
He said: "We Orthodox Jews have come here today to present the religious community from around the world including Jerusalem. We are here to express our solidarity and sympathy with the suffering of the people of Palestine and Gaza, and to express our outrage and condemnation of the ongoing atrocity by the Israeli army against the people of Gaza. Our hearts cry for the people of Gaza."
[youtube http://www.youtube.com/watch?v=gSIvMHL0RYc]
Israel Shamir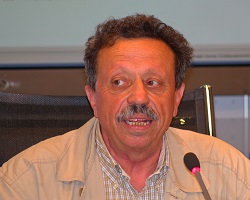 Russian-born Jewish intellectual, Israel Shamir, is a writer and journalist, famously known as a Holocaust denier and being anti-Semitic.
He was born in Novosibirsk, Siberia, a grandson of a professor of mathematics and a descendant of a Rabbi from Tiberias, Palestine. He writes and comments on Arab-Israeli relations, believing in an one-state solution to the Israeli-Palestinian conflict. He also opposes Zionism and Judaism. 
"We should live in one state, not only because of the blatant failure of Oslo. The very idea of partition is wrong." he said.
He criticises the Jewish quest for world hegemony, writing: "Palestine is not the ultimate goal of the Jews; the world is."
He refutes accusations that he is a Holocaust denier despite alleging that gas chambers at Auschwitz did not exist on his own website.
Defending himself he wrote: "My family lost too many of its sons and daughters for me to deny the facts of Jewish tragedy, but I do deny its religious salvific significance implied in the very term 'Holocaust'; I do deny its metaphysical uniqueness, I do deny the morbid cult of Holocaust and I think every God-fearing man, a Jew, a Christian or a Muslim should reject it as Abraham rejected and smashed idols."
Most recently he has been associated with controversial site, Wikileaks,  which publishes classified government information. Shamir is accused of giving the Russian Reporter "privileged access" to US diplomatic cables in 2010. He has also been blamed for allegedly leaking cables involving EU diplomats and passing on "sensitive cables" to the president of Belarus, Alexander Lukashenko.
Shamir's son, a journalist named Johannes Wahlstrom is a spokesperson for WikiLeaks in Sweden.

 Naomi Klein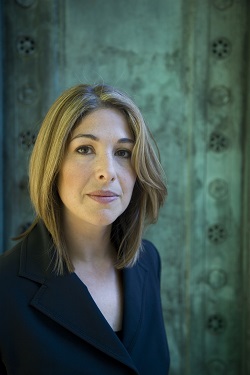 Jewish-Canadian award-winning journalist, Naomi Klein, known for her international bestsellers:  The Shock Doctrine: The Rise of Disaster Capitalism and No Logo: Taking Aim at the Brand Bullies, has never shied away from heavily criticising Israel – once remarking that "the best strategy to end the increasingly bloody occupation is for Israel to become the target of the kind of global movement that put an end to apartheid in South Africa".
She is an avid supporter of the Boycott, Divestment and Sanctions (BDS) campaign against Israel, apologising to the Palestians in 2009 for joining it earlier. She emphasized it was important to her "not to boycott Israelis but rather to boycott the normalization of Israel".
During a speech that year in Ramallah her remarks that "some Jews even think we get one get-away-with-genocide-free-card" was branded by one Jerusalem Post columnist as "intrinsically evil" and "malicious".
Klein is mar
ried to TV journalist and documentary filmmaker, Avi Lewis. They had their first child, son Toma, on June 13, 2012.